Gov. Murphy highlights direct investment in New Jersey communities with visit to Camden
Governor Phil Murphy visited the city of Camden to highlight the direct investment into the city included in the fiscal year 2023 (FY2023) budget. Governor Murphy has prioritized investment in New Jersey communities and key infrastructure projects across the state, and reinforced this commitment with historic levels of funding in his fiscal 2023 budget.
"It is a real pleasure to be back in historic Camden today as we highlight the significant investment in the city in this year's budget," said Governor Murphy. "Camden is an emerging city and this investment will go towards refurbishing shops and streets to make them more attractive and welcoming with fresh paint and repaired brickwork, new windows and signage, whilst also making some much needed safety and security improvements . I look forward to a continued partnership with Mayor Victor Carstarphen and the City Council to continue investing in the city's bright future."
"The state's ongoing investments in the City of Camden have produced positive outcomes for City residents who depend on additional funds for access to affordable housing, social programs, infrastructure improvements and neighborhood improvements," said Lt. Governor Sheila Oliver, who serves as Commissioner for Department of Community Affairs. "The budget for fiscal 2023 doubles our holistic efforts to make Camden a place where people can work, learn, raise families and have a good quality of life."
Fiscal year 2023 budget provides Camden with key funds for community support and to meet capital needs, as well as support for property tax relief. This funding includes over $100 million in community assistance, including over $5 million from this fiscal year's Community Assistance Fund. The budget also makes large investments — over $80 million — in key projects by the city, county, and its board of improvement.
CONTINUE READING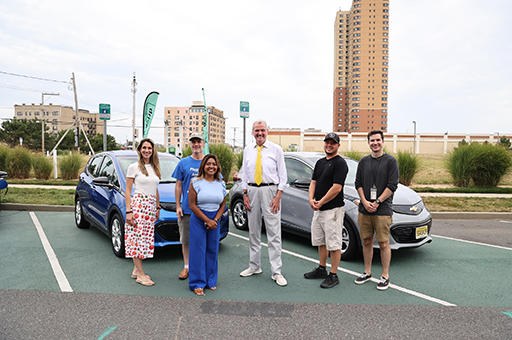 Gov. Murphy kicks off the third year of the Charge Up EV incentive program in New Jersey, introducing a new home charger program
Gov. Phil Murphy announced the start of the third year of the state's popular Charge Up New Jersey [t.e2ma.net] Electric Vehicle (EV) Incentive Program and also unveiled the new government residential EV charger program. Both the Charge-Up New Jersey Program and the Residential Charger Program are key components of the landmark electric vehicle legislation signed into law by the governor two years ago. In addition, the state released the names of the most recent grantees and began the next application window for three more New Jersey Board of Public Utilities (NJBPU) EV incentive programs.
The announcement represents a major step forward in the growth of the state's comprehensive and highly successful electric vehicle program. The Charge Up program is currently the nation's largest cash-on-the-hood incentive program with a maximum incentive of US$4,000. Dollar. Over the last two years of the program, over 13,000 electric vehicles have been purchased or leased with this incentive.
The electrification of the state's transportation sector, which is responsible for more than 40 percent of the state's greenhouse gas emissions, is a key component of the Energy Master Plan, the state's roadmap to achieve 100 percent clean energy by 2050 for both light and heavy-duty vehicles , New Jersey strives to meet its ambitious emissions reduction goals while advancing environmental justice statewide. The Murphy administration's efforts to increase access to its stimulus program complement the state's efforts to protect overburdened communities from the disproportionate impacts of pollution and climate change. Through the New Jersey Zero-Emission Incentive Program (NJ ZIP), funded by proceeds from the Regional Greenhouse Gas Initiative (RGGI), the state reduces harmful emissions, particularly in communities disproportionately affected by transportation emissions, and promotes economic opportunity .
"With so much at stake amid the mounting climate crisis, it is imperative that we all do our part, not just as New Jerseyers, but as citizens of the world, to mitigate the effects of climate change." said Governor Murphy. "That's why I'm proud that my administration is doing everything in its power to make the transition to electric vehicles more financially feasible and viable for working families across the state. As we enter year three of the Charge Up New Jersey EV Incentive program, we remain committed to achieving our ambitious clean energy goals and are confident that thousands more New Jerseyers will benefit from a program that continues to deliver significant economic and environmental benefits will bring. "
CONTINUE READING
Governor Murphy and the New Jersey Health Commissioner outline expanded suitability and availability of monkeypox vaccines
Governor Phil Murphy and New Jersey Department of Health (NJDOH) Commissioner Judith Persichilli announced the expanded eligibility for the monkeypox vaccine and the state's distribution plan for the 2,700 doses available. The vaccine was previously available to residents with known exposure to a case of monkeypox. Going forward, the JYNNEOS vaccine will also be available to New Jersey residents who are at high risk of having been exposed to the virus in the past 14 days. There are currently 45 probable and confirmed cases of the virus in New Jersey.
"As monkeypox cases continue to rise and our state receives additional doses from the federal government, we are taking these critical steps to increase vaccine availability to protect the health of residents." said Governor Murphy. "As my administration works to raise awareness about monkeypox, we encourage our healthcare and community partners to help spread the word about symptoms, risks and the availability of tests and vaccines. We will continue to prioritize the health of our communities and take action to support and reach residents at highest risk from this virus."
"New Jersey was being administered a very limited number of doses at this time, and the Department continues to urge the CDC for the timely delivery of additional necessary doses to meet the needs of our vulnerable populations." said Health Commissioner Persichilli. "At the same time, residents should be aware of the signs and symptoms of orthopoxvirus and take precautions to prevent its spread."
For residents with known exposure to a person with monkeypox, the two-dose post-exposure prophylaxis (PEP) regimen is still available through your local health department. People with known exposure within the past 14 days should contact their doctor or local health department for testing and vaccine suitability. Local health departments will continue to conduct contact tracing and offer the vaccine to anyone identified as a close contact.
For residents with no confirmed exposure who believe they may have been exposed to monkeypox in the past 14 days or are at high risk of exposure to monkeypox, the vaccine is now available through three community partners by appointment only.
New Jersey is expecting additional doses from the federal Centers for Disease Control and Prevention (CDC), and as the state receives additional supplies, the department will continue to expand access to the vaccine.
CONTINUE READING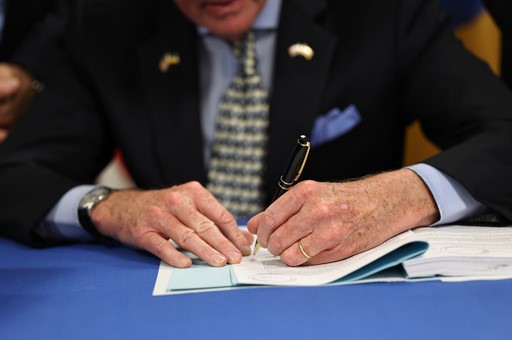 Gov. Murphy signs electoral reform package to strengthen New Jersey elections
Gov. Phil Murphy reaffirmed his commitment to securing voting rights by signing a series of bills to strengthen New Jersey's elections. The signings build on reforms to expand democracy enacted during the Murphy administration, including automatic voter registration and early in-person voting.
"Across the nation, we continue to see that when states restrict access to ballots, one of our nation's fundamental principles is under attack." said Governor Murphy. "I'm proud to be signing legislation that will make democracy in our state more accessible, transparent and stronger. New Jersey will continue to move forward as we ensure the democratic process is safe and secure."
"With this legislative package, New Jersey continues to expand access to the ballot box and provide additional resources to our polling officials while increasing the security of our elections." said Secretary of State Tahesha Way. "The right to vote is the foundation of our democracy and we are committed to making voting as safe, easy and transparent as possible."
CONTINUE READING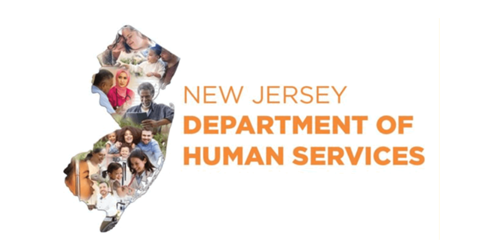 ICYMI: Murphy Administration Launches Naloxone Distribution Program
The Murphy Administration announced that the Department of Human Services (DHS), in partnership with the Department of Health and Attorney General's Office, has started a naloxone distribution program. The program gives eligible authorities the ability to request naloxone direct mail online whenever they need it.
"With nearly 3,000 deaths in New Jersey each year, my administration understands the critical importance of promoting harm reduction efforts that can save the lives of countless residents struggling with addiction." said Gov. Phil Murphy. "This distribution program is another way we are working to increase access to naloxone so it is available when and where it is needed. My administration will continue to seek solutions to help the many people across our state who are being impacted by the opioid epidemic."
"This program builds on existing efforts to get naloxone into as many hands as possible. Lowering the barriers for first responders and community organizations to obtain naloxone will help ensure this life-saving antidote is available when it is needed most." said DHS Commissioner Sarah Adelman. "We look forward to eligible agencies enrolling in this important program and expanding the availability of this drug. By working together as agencies, together we can further turn the tide in our efforts to fight the opioid epidemic."
CONTINUE READING